Find us on Facebook

Visitors
Today's Visitors: 10
Overall Visitors: 183,833
Registration/Forms
2023 Shamrock
Magazine
Race Results
2023 - 2 & 5 Mile
(1,010)
2022 - 2 & 5 Mile
(840)
2021 - 2 Mile
(744)
2021 - 5 Mile
(707)
2019 - 2 Mile
(1,180)
2019 - 2M-Video
(929)
2019 - 5 Mile
(1,099)
2019 - 5M-Video
(860)
2018 - 2 Mile
(1,225)
2018 - 5 Mile
(1,241)
2017 - 2 Mile
(1,203)
2017 - 5 Mile
(1,053)
2016 - 2 Mile
(1,447)
2016 - 5 Mile
(1,371)
2015 - 2 Mile
(1,648)
2015 - 5 Mile
(1,598)
2014 - 2 Mile
(2,271)
2014 - 5 Mile
(2,117)
Race Pictures by Year
2023
(126,653)
2022
(215,912)
2021
(157,540)
2019
(295,560)
2018
(257,614)
2017
(210,616)
2016
(228,478)
2015
(377,416)
2014
(532,801)
2013
(528,738)
2012
(527,453)
2011
(313,485)
2010
(356,367)
2009
(469,067)
2008
(248,723)
2007
(210,245)
2006
(205,660)
2005
(155,136)
2004
(109,947)
2003
(89,923)
Race Information

---

21st Annual Shamrock Run & Walk
Saturday March 16th, 2024
551 Peacedale Street Bristol






Bristol Health - Title Sponsor

&nbsp
Bristol Neighborhood Development Corp - Title Sponsor









---

Pre-Paid Group rates available at a discount.
Groups larger than 20 will have a reserved hospitality tent.

AWESOME TEAM BUILDING OPPORTUNITY!


---

Packet pick-up / Registration 7:00am

Kids Fun Run 8:45am

2 Mile Run - 9am
2 Mile Walk - 9am
5 Mile Run - 10am


---

Join us for a Pasta Dinner on Wednesday March 15th from 5pm-7:30pm
at 1043 Stafford Ave St. Gregory CCD Center. Tickets sold at the door for $10.00

---

We are sponsoring a Blood Drive at Double Tree by Hilton 42 Century Drive
March 13 12-5PM, To schedule an appointment call 800-733-2767
or www.redcrossblood.org Sponsor Code: BristolCT
All donors receive an Irish Pint Glass.

---

Event Fee $25.00*
(*t-shirt not included)

Extra shirts, while supply last, can be purchased for $12.00 at event

Kids Fun Run $5.00 (t-shirt not included)

Register PRIOR to 3/15 to be guaranteed an Event T Shirt,
limited number of shirts available if registering after 3/15.
Strollers Welcomed!

Race Contact
Patrick Collins - 860.212.7665 - pcirishc5@aol.com

Have marketing material for our swag bag (no paper please)
Contact Barb Lozier at BAM-Smile@comcast.net


---

---

---

---

---

---

---

---

---

---

---

---
---

---

---

The Course & Important Dates and Times

---

Bib Pick
Packet pick-up / Registration 7:00am

Course description 5 Mile - Starts 10am

Course description 2 Mile Run - Starts 9AM
2 Mile Walk - Starts 9AM


Online Registration ONLY this year….no more paper applications

Online Registration - available soon!
Sponsorship Information

---

This successful event is being made possible by our many supporters
who have contributed financially.

Sponsorship Information Available By Contacting Patrick Collins pcirishc5@aol.com

Our Current List of Supporters:

Bristol Hospital (Presenting Sponsor)

Micari Financial - Discount Oil - Scarritt Pools & Spas

JP Pools, LLC - Southington Catholic - Allstate- David Andes

Pro Health Physcians - Attorneys Vitrano, Preleski & Wynne
Connecticut Army National Guard - St. Gregory Church
Comstock Marketing
Thrivent Financial for Lutherans Hartford County Chapter 31002
BristolCt.net

PTC Corporation - Bristol Parks & Rec Department
Bristol Police Department - Bristol Hospital EMS Department
Craig Stalk- Good Time Music
efgraphics - Litchfield Hills Orthopedic Associates, LLC
Fleet Feet Sports - Dunkin Donuts
M & M Tennis Court Company, Inc - Quebecor World Enfield, CT
St. Joseph Church - Tollman Spring CO., INC
St Stanislaus Church



---

---

---

---
---

---

---

---

The Race Beneficiary

---

Primary Beneficiary

Saint Vincent DePaul Society is a non-profit organization that plays a vital role in our community by providing shelter, food, counseling and referral services with dignity for people in need. They operate a 25 bed homeless shelter, a 10 family Women with Children Transitional Center and a 13 unit transitional living center for single men.

Last year's 18th Annual Shamrock Run & Walk was a huge success which was evidenced by the committee presenting a check for $6,000 to the shelter. Not only was it a great fundraising event for the shelter it helped raise awareness within the community of the good work being done for those less fortunate. Since the race inception in 2003 the event has raised over $190K for the shelter.

Other Gifts

We are pleased to offer again this year a $1000 grant to The Cove...A Center for Grieving Children. The Cove provides family and school-based programs utilizing the peer support group concept for helping children, teens and families work with their unresolved grief due to the death of someone significant in their lives and other traumatic losses. The Cove also provides professional development and training for adults working with children and teens. Covect.org

Smaller contributions will be made to charitable organizations through out the greater Bristol area from proceeds raised from this event.

An Irish Blessing

May you be poor in misfortune,
rich in blessings,
slow to make enemies,
quick to make friends,
but rich or poor,
quick or slow,
may you know nothing but happiness
from this day forward.
Our Sponsors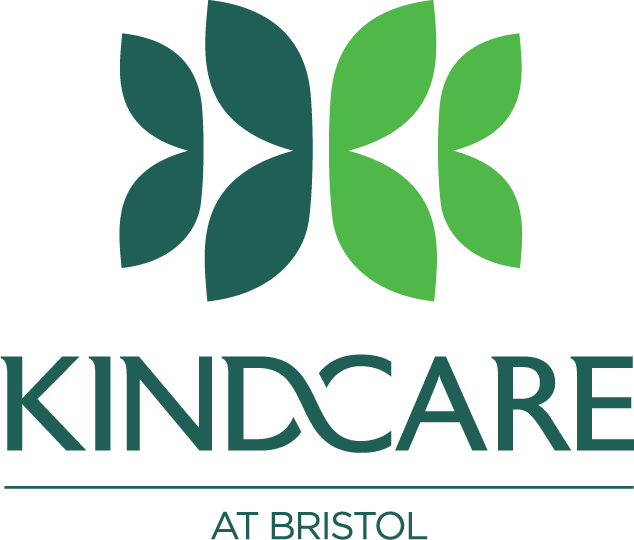 ---

---

---
First Bristol Federal Credit Union
---

---

---

---

---
St. Gregory Church
---
St. Paul Catholic High School
---

---
Refuse to be a Victim
---

---

---

---
St Stanislaus Church
---

---
St. Joseph Church Corp.
---
Tracy Driscoll
---
St. Matthews Church
---

---
St. Francis de Sales Parish
---
In loving memory of his late wife, Jeanette Dominguez-Porrini - OneLife
---

---

---
Barnes Group Foundation
---
Polish Legion of American Veterans
---
Tollman Spring
---
BOE - Adult Education
Center
---
Chippens Hill Veterinary Hospital
---
First Congregational Church
---